The blogger: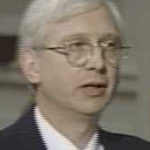 Philip D. Cave, CDR, JAGC, USN (Ret.)
I am self-employed as a sole practitioner.  My practice is limited to military law and security clearance law issues.  I travel the world to any location there is a military base for my trial cases and administrative hearings.  In my practice about two-thirds of my time is taken with litigating court-martials (criminal trials), usually to a members panel (jury).  A portion of my practice relates to appellate litigation; a portion relates to administrative law issues incident to military service, and a portion to security clearance litigation.
I am admitted to practice in the U.S. Supreme Court, All military trial and appellate courts, Virginia, D.C., Ohio, the Eastern District of Virginia, and the federal Court of Claims.
Education:
1988, graduated George Washington Univ. Law School, LLM.
1979, graduated Case Western Reserve Univ. Law School, JD.
1976, graduated Wright State Univ., BA (PolySci).
1982, graduated Armed Forces Staff College, National Defense Univ., diploma.
1968, graduated Metropolitan Police Training School, London, U.K.
1967, graduated Metropolitan Police Cadet Corps, London, U.K.
Associations:
•    Director, Board of Directors, the National Institute of Military Justice.
The National Institute of Military Justice (NIMJ) is a District of Columbia non-profit corporation organized in 1991 to advance the fair administration of military justice and foster improved public understanding of the military justice system. NIMJ is not a government agency.  NIMJ's boards of directors and advisors include law professors, private practitioners, and other experts – none of whom are on active duty, but most of whom have served as military lawyers, several as flag and general officers. NIMJ is affiliated with the Washington College of Law, American University.
•    Former Director and life member, the Judge Advocate's Association.
The Judge Advocates Association is a national legal society that was organized in 1943 by a small group of Army attorneys in Washington, D.C. Its membership now includes active duty, reserve, and retired Judge Advocates from all services.  The Judge Advocates Association is the only national professional legal organization exclusively dedicated to Judge Advocates and practitioners of military and veterans' law.
•    The Bar Association of D.C., Military Law Committee.
•    American Legion.
Active Duty United States Navy:
I was commissioned in 1978 into the Navy Judge Advocate General's Student Program as an ensign.
After graduation and admission to the Ohio Bar, I attended the Naval Justice School, January 1980 Class.
I have served two tours of duty at the Naval Legal Service Norfolk, VA. NLSO Norfolk was and is the largest military legal office in the world.  I have been a Trial Defense Counsel, Naval Legal Service Office, Norfolk, VA, March 1980 to March 1982.  During this period I supervised three other attorney's as a Team Leader.  In July 1990, I was Chief Trial Defense Counsel until September 1991; mentoring and supervising 22 trial defense counsel.  Designated one of four naval judge advocates as specialists in prosecution and defense of national security cases.
Trial Counsel (prosecutor), Naval Legal Service Office, Norfolk, VA, March 1982 to September 1982.  Assistant Chief Trial Counsel, July 1988 to June 1990; mentoring and supervising 15 trial counsel.
Assistant Staff Judge Advocate (legal advisor), Commander, U.S. Forces, Azores, Portugal. This "purple" assignment involved responsibilities in international law, Portugese labor law, and military justice.
The Staff Judge Advocate (SJA)(senior legal advisor) to, USS JOHN F. KENNEDY (CV-67), and eight embarked aircraft squadron commanders from April 1985 to August 1987.
Deployed as The Staff Judge Advocate to, Commander, Naval Logistics & Support Force, in support of Operations DESERT SHIELD/ DESERT STORM (Gulf I).
Deputy Director, Navy-Marine Corps Appellate Defense Division, September 1992 to September 1994; supervising and mentoring over 40 active and Reserve appellate counsel, as well as carrying a personal caseload.
Officer-in-Charge, Naval Legal Service Office Detachment, Rota, Spain.  While at Rota, went to Mali, as a member of a DILLS team, to teach Rule of Law issues to senior Malian military officers and Defense officials.
Deputy Director, Criminal Law Division, HQ, Judge Advocate General of the Navy.  The Division is primarily responsible for military justice policy.  While assigned served a period of time as the Navy representative to the Department of Defense Joint Service Committee on Military Justice, and served as a voting member of the Navy Clemency & Parole Board.
Misc. Information.
I have testified at both Cox Commission's on military justice, the latest being in June 2009.  Both times I testified on behalf of the Bar Association of the District of Columbia.
I regularly "sit" as a moot court judge for several national moot court competitions hosted at George Washington University Law School (Van Vleck Constitutional Law, National Security Law); and the Georgetown Law School Mock Trials competitions.
I am regularly consulted by print, radio, and T.V. journalists for comment and information about ongoing military cases and issues of significant public interest about military law matters.